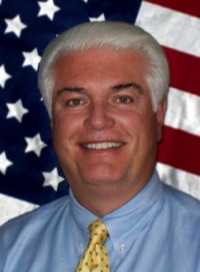 WELCOME


It has been the honor of my life to serve as your elected Clerk and Recorder these past eight years. When seeking this office, I committed to administer the Office of Clerk and Recorder in same manner I served my 34 year law enforcement career - with honesty and integrity. Holding elective office is a sacred trust that voters extend to officials to conduct the responsibilities of that office in a legal, moral and ethical manner. I have faithfully honored that trust over four decades of public service – the last eight years of which as Ventura County's Clerk and Recorder.

The Clerk and Recorder's Office plays an important role for all who work and live in Ventura County. Providing services such as issuing marriage licenses, fictitious business name applications, providing certified copies of birth, death and marriage licenses and conducting all federal, state and local elections in an efficient, fair and transparent manner - is in part - what we are responsible to you for.

We have enjoyed many successes these past three years. In fact, all promises for Office improvements made during my campaign have been accomplished – Promises Made – Promises Kept. A few of the highlights include:


Returned to the County General Fund and taxpayers a cumulative total of $5 million in savings since 2010.

First Ventura County Clerk and Recorder in history to be certified by the Elections Center and Auburn University as a "Certified Elections Registration Administrator" (CERA). Certified CA Registration Election Official (REO).

Launched a new redesigned website with improved access, information and customer service features.

I will continue to insist upon the highest level of integrity, and every day I am privileged to serve Ventura County, I will keep your trust, preserve our history and protect our democracy.

Mark Lunn is all about integrity and leadership while protecting our most important personal documents and vital records. Most importantly, he has demonstrated that he is a trusted guardian of one of our most important rights as Americans, fair and impartial elections.

I wholeheartedly support Mark Lunn as our County Clerk and Recorder.

Sheriff Geoff Dean